Be careful when getting involved in games. While we try to only list projects that are trustworthy, there is a chance they won't deliver what is being promised. No content on this website is investment or otherwise financial advice.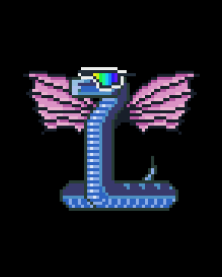 Solana Sneks
What is Solana Sneks?
Solana Sneks are 10,000 unique generative NFTs for use in an upcoming blockchain-based staking game.
Cryptocurrency Price Chart
More Crypto GameFi Games